Introducing Spot Events, and our new Community Center
Come try out hosting an event, or meet us virtually in our our new Community Center!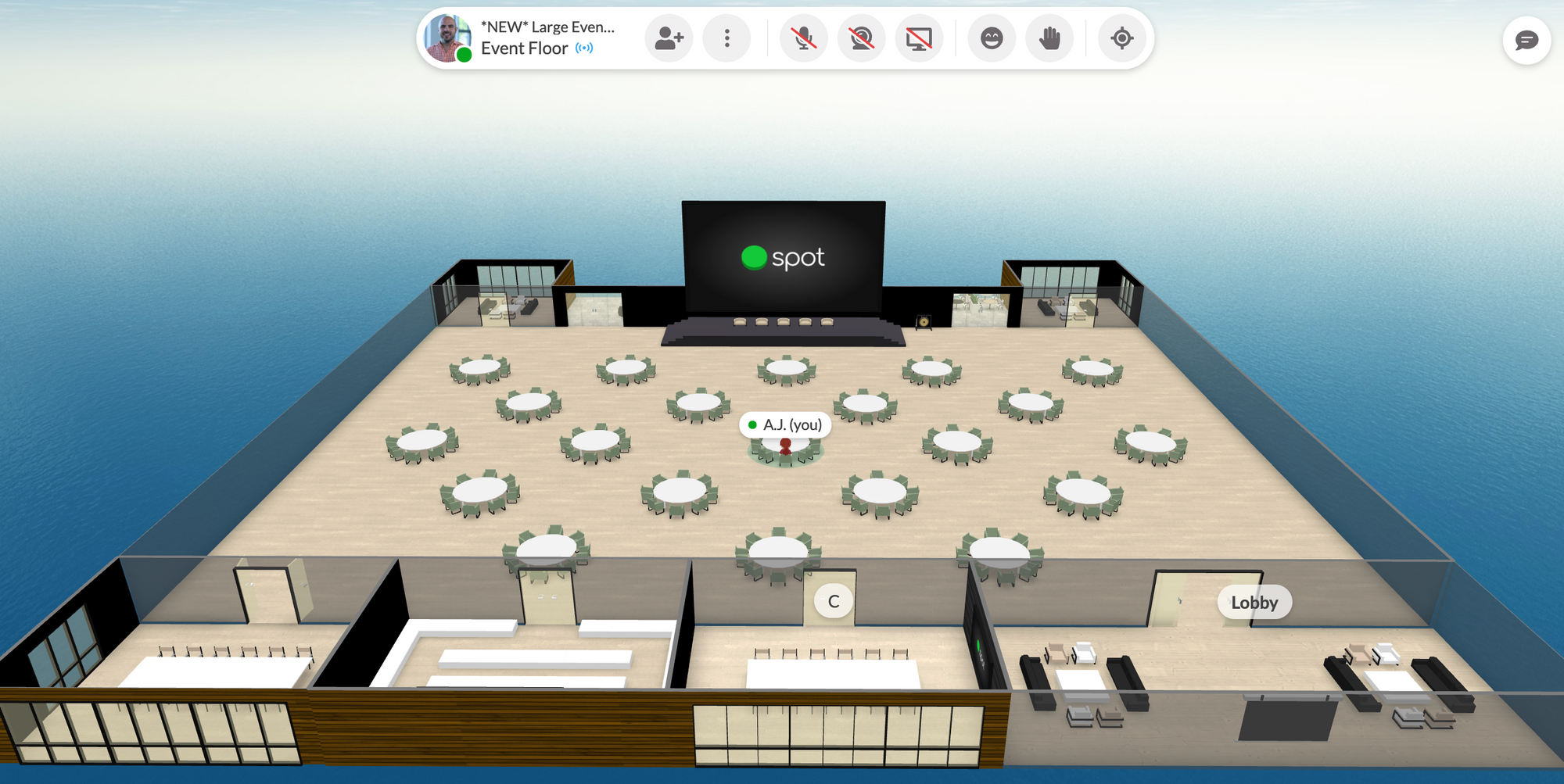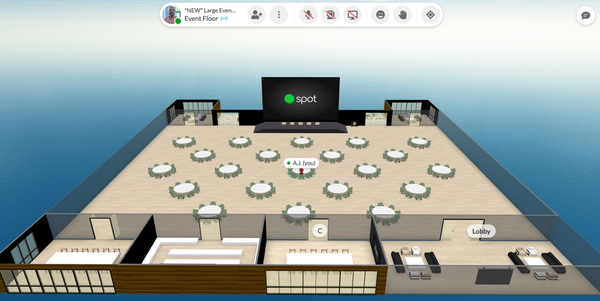 Today, we're officially announcing Spot Events and our new Community Center!
Spot Events
Your attendees experience was our north star, so paid extra attention to every detail; how attendees access the platform, how they interact with speakers and each other, how they receive content, and more. Most importantly, we worked tirelessly the ensure that your event will go off without a hiccup, and attendees have a breathtaking experience.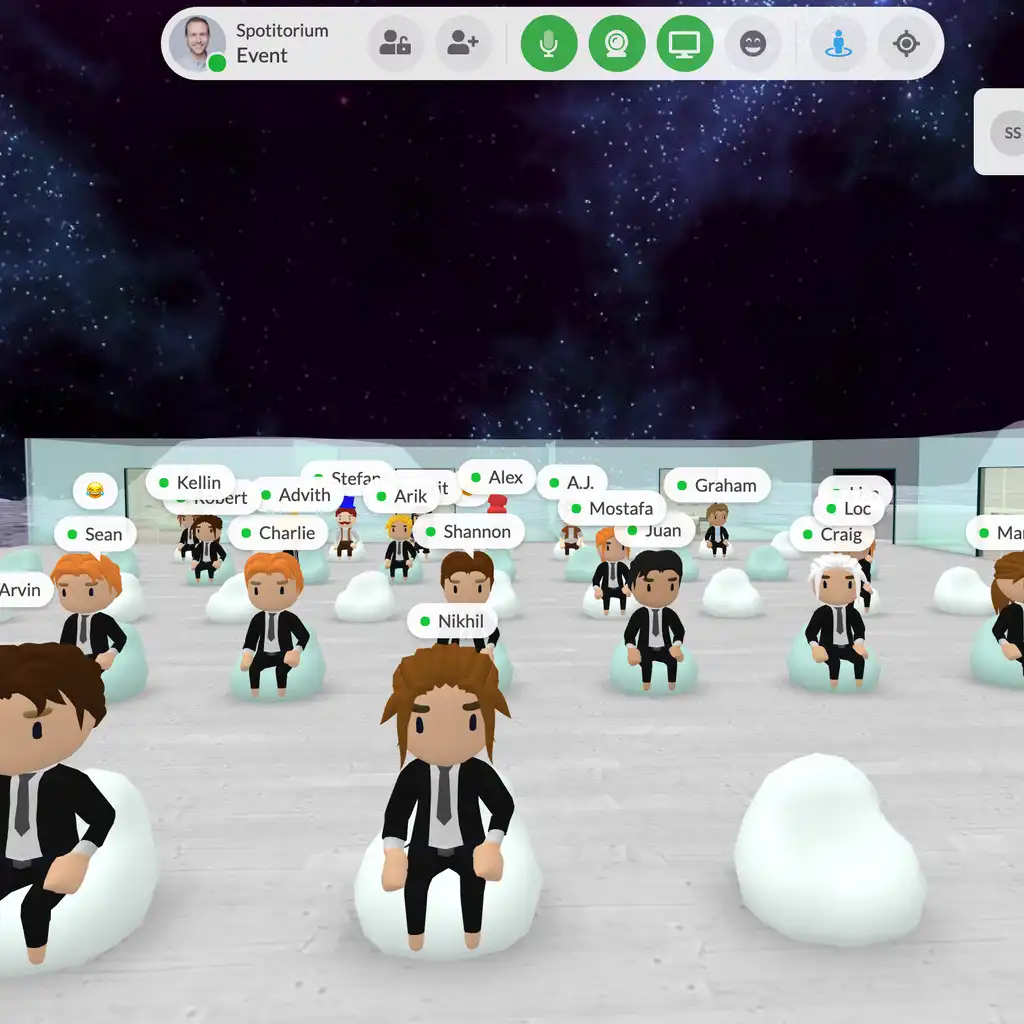 For hosts, we built the opportunity to showcase your event(s) in a unique, scalable, and easy to use platform for Creators, Speakers and Sponsors alike.
As we built Spot Events, we collaborated with industry experts and novices alike. For example, our good friend Amanda, a technical program manager at AWS, told us about how reInvent is returning as a hybrid event to include a more global audience. Our friend Lisa told us about what it means to host a Startup Meetup and Industry expert panel for a group of 40, and how important networking is.
We held over 25 interviews, which gave us insight into how to host a variety of events:

- Company All Hands
- Professional Networking Groups
- Industry Meetups
- Think Tanks
- Fun Team Building Meetings
- and more!

Spot doesn't require VR headsets or any additional equipment to have an immersive event like we've seen some big companies propose (you know who we're talkin' about). Just use your browser, and you're instantly live.
We won't do a complete feature dump on you today, but rather, grab some time with A.J. for an Event Consultation to talk about the logistics of your event.  
Spot Community Center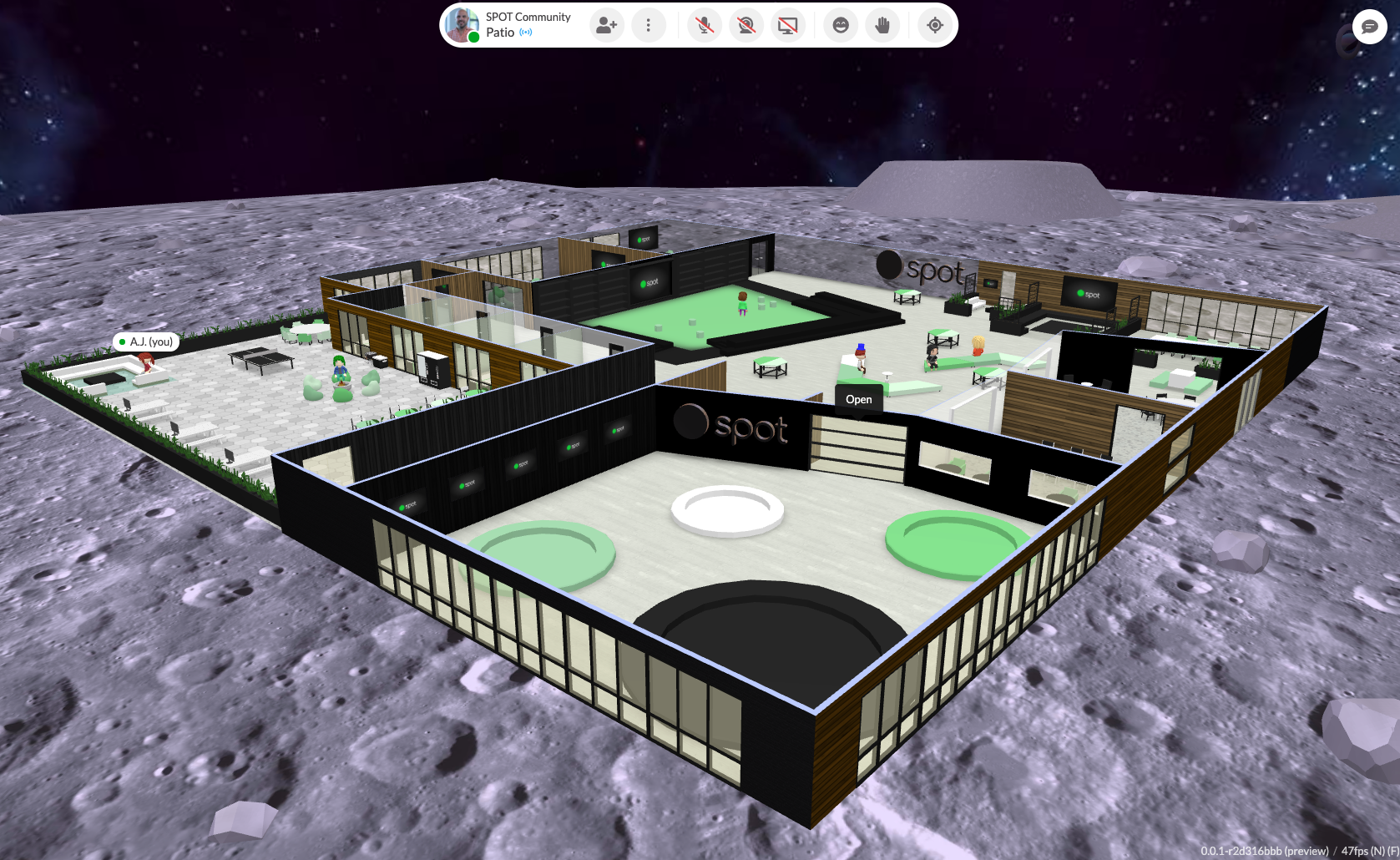 We've also launched our Spot Community Center, giving you the opportunity to connect with us synchronously and asynchronously. We consider you to be an extension of our own team, and truly value your feedback to make the Spot platform the best on the market.
Swing by and give the Community Center a look, and please drop me a note when you do. I'll be in there every day, and would love to connect with you.