Unveiling Spot 2.0
New features in Spot 2.0 include: Chat, UI, Avatars, API, Mobile Improvements, Search, and Customizability.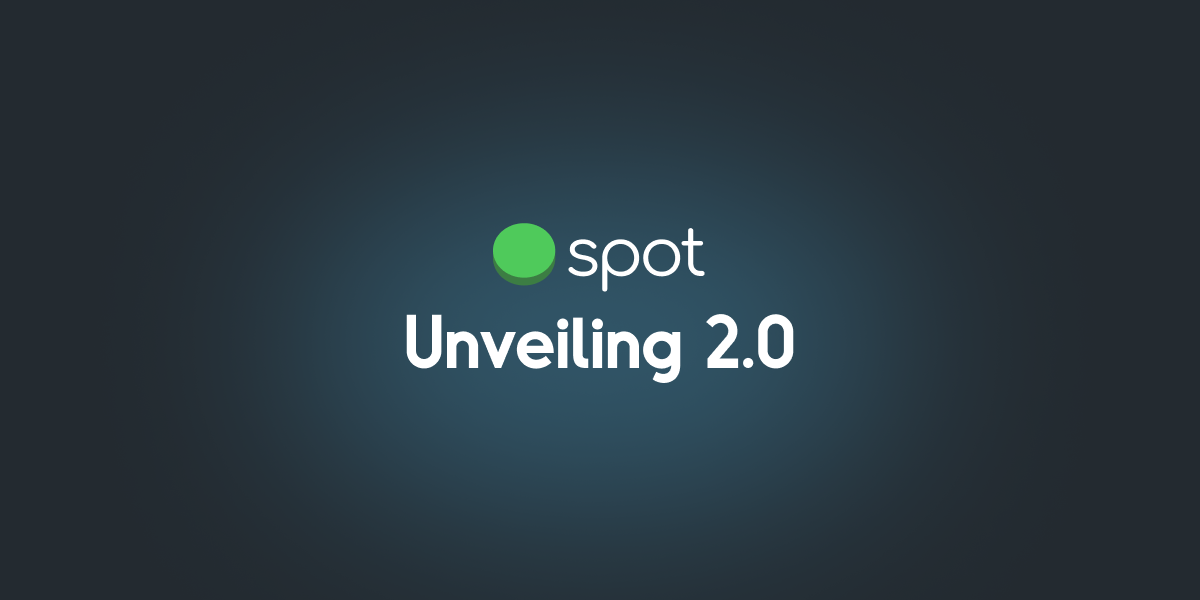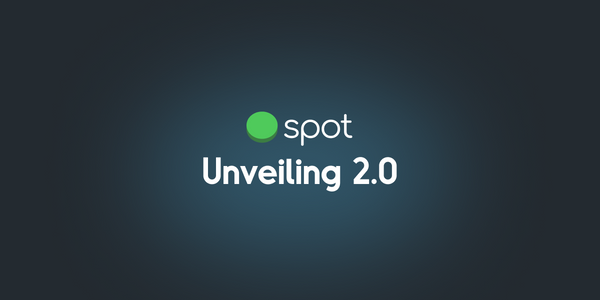 When we first provided an introduction to Spot a little over a year ago, our product focused on providing a virtual office that tailored a company's culture and brand to the workplace experience. We started Spot because we care about the overall well being of people and communities. Our experiences taught us that a shared environment is key for team members to connect with each other, bring serendipity to the workplace, and to have a high-performing organization. Not to mention, work is a big part of your life and should be a little fun!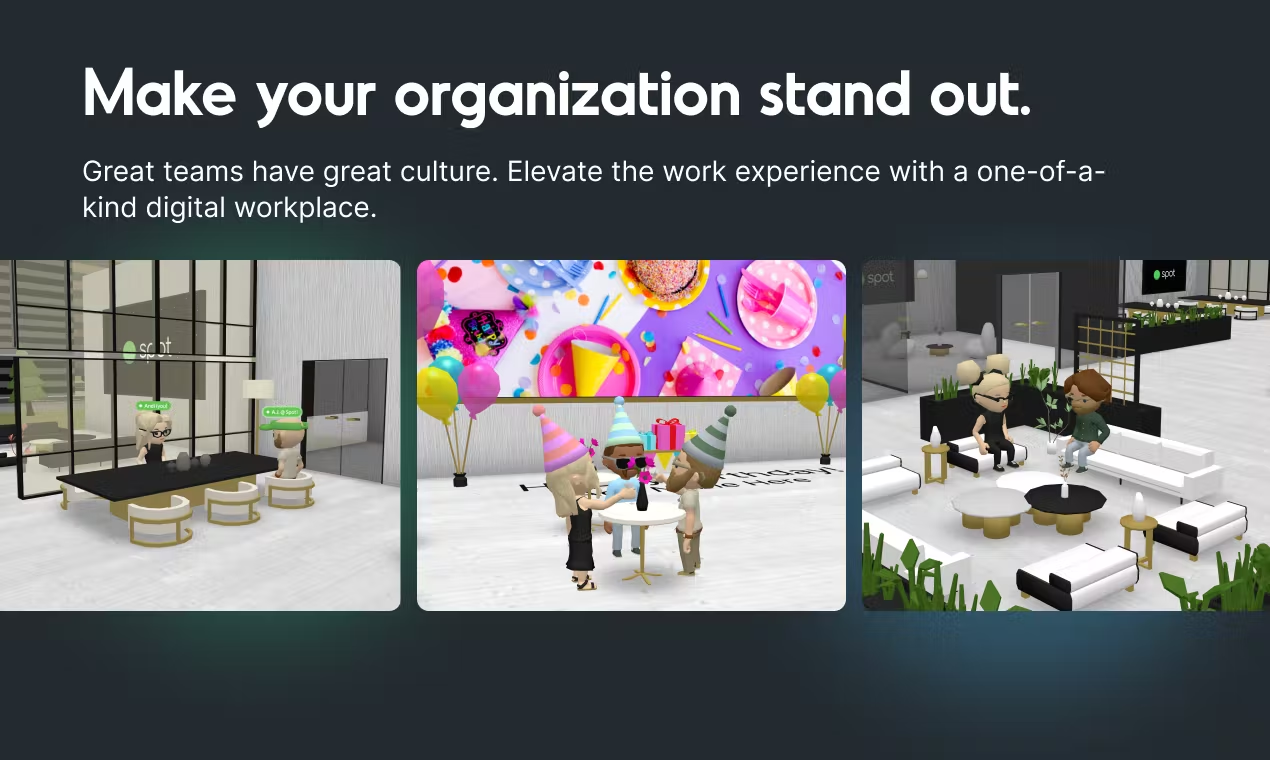 Since our introduction, we've seen thousands of digital workplaces created and hundreds of organizations transform their distributed working experience from a flat list of text and tiles to a more connected virtual experience. We noticed our most successful customers–who are setting the standard for employee experience and culture–are using Spot as their primary communication tool, all day, every day. For these companies, Spot is the employee experience.
Team Chat 2.0
To that end, we are excited to announce a major revision of our product that doubles down on the communication side of things. We've always had basic chat, but this release brings things to the next level: channels, threads, direct messages, and reactions are now all seamlessly integrated. Not only that, but we've built them the way we wish they were done in other chat tools (topical threads anyone?).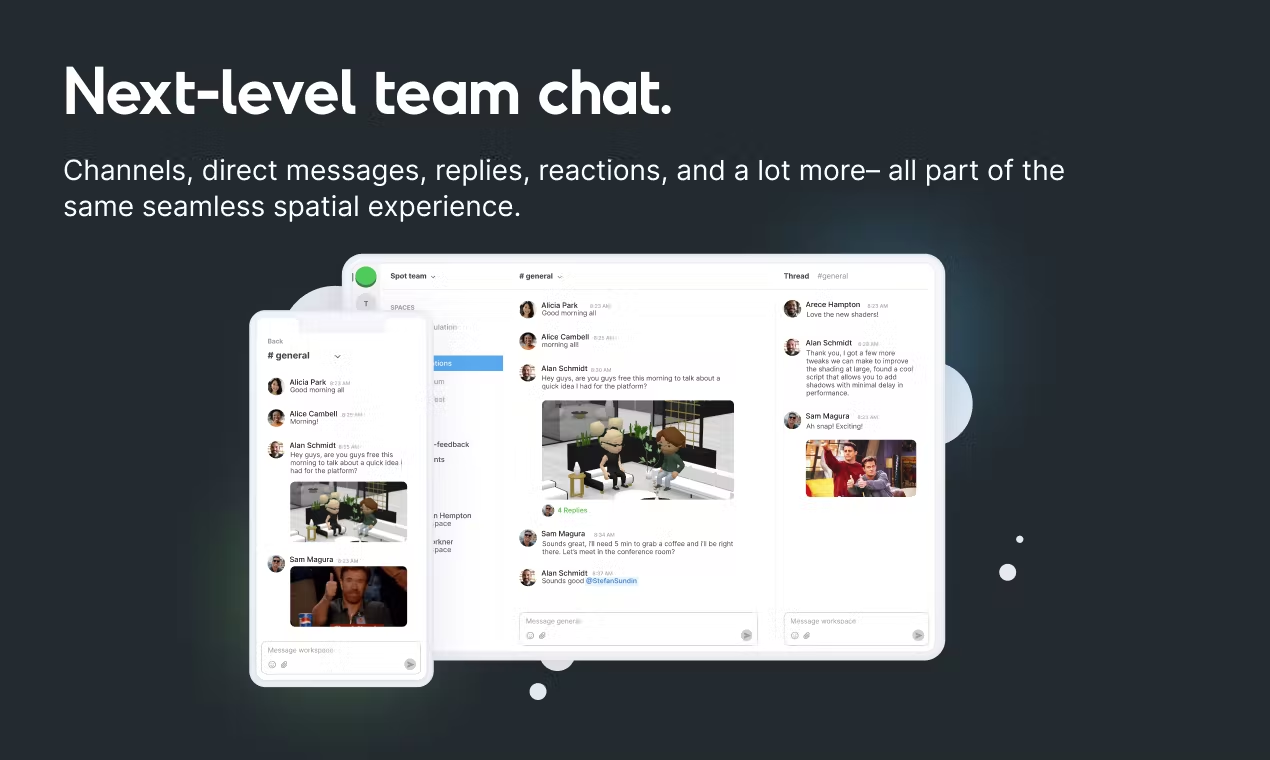 And Lots More
In addition, we are excited to announce a bunch of other major new features and updates as part of this release:
🎨 Major UI Overhaul - Driven by customer feedback, we've improved the aesthetic and usability of the entire product– from the application layout to the world itself.
🧑‍🤝‍🧑 Avatars - Our avatar system has been completely redone and is more customizable and inclusive than ever.
🖥️  API - Every space inside spot is now fully programmable. Have you ever wanted to change the color of a lamp or launch fireworks every time your CI build completes?
📲 Mobile Improvements - The Spot mobile experience has undergone a major revamp and is now a lot more user friendly.
🔍 Search - There is now full message search capabilities in addition to our existing quick search.
🛋️ Customizability - We have launched hundreds of new assets, including portals between different spaces (and even fish tanks). There are also new advanced editing capabilities such as marquee select, revision history, and undo/redo.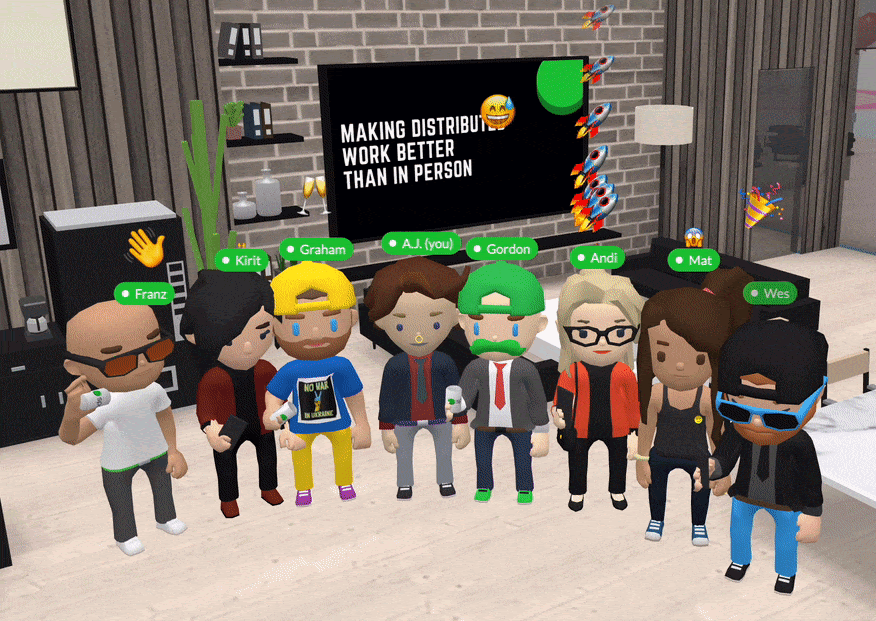 Looking forward to connecting with you in Spot!
If you've got any feedback about Spot, feel free to drop me a note directly - gordon@spotvirtual.com.