December '21 - Product Roundup
Each month, we'll share some of the new hotness our team is building. Enjoy the read!


❄️  ☃️  ⛷️ Happy Holidays from Spot to you! ⛷️  ☃️  ❄️
The snow is falling in the mountains, and I CAN'T WAIT. If it's winter where you're at, I hope you're equally excited for hitting the slopes, drinking some hot chocolate (peppermint schnapps optional) and settling in for some aggressive TV show binging (wanna talk Yellowstone? HMU).

Our Community Center is decked out in everything holiday, so swing by and give it a look! Details of how to "spruce" (get it? that's a tree pun) up your office or get a turnkey holiday party template are below!
'Tis the season of Giving...reviews!We can't thank you enough for being an early adopter of Spot, it fulfills us knowing that we're providing a platform that brings your team closer together. If you're feeling generous this holiday season, the best present you could get us is a review! Whether it's ProductHunt, G2, or SourceForge, there's a Starbucks Gift Card with your name on it as a thank you! Just drop me an email once you finish your review, and I'll send you the gift card!
The good stuff:
In this month's post, I'm covering:
Holiday Assets for all!
Customizable Roles for everyone in the office!
Sharing your computer audio (Get that Spotify playlist ready!!!)
Beta Announcement: Spot API!
Feedback Request: Slack Integration
A personal update from me!
Take your mittens off - we're bringin' the 🔥,  here are the updates 🤠 !
---
Holiday Assets - Now Live!
Ready to deck out your office with some holiday cheer? We've got you covered! However you're celebrating with your team this year, Mat has been hard at work building everything from a glistening snow environment to presents to share with your team.

Andi built out 2 fun templates - Holiday Party or Winter Wonderland - a few clicks to a fun and inclusive event with your team. To access these, click the + sign next to Spaces in your left toolbar, and you'll see them right away!

I'll leave the jokes about 2016's questionable movie Office Christmas Party aside.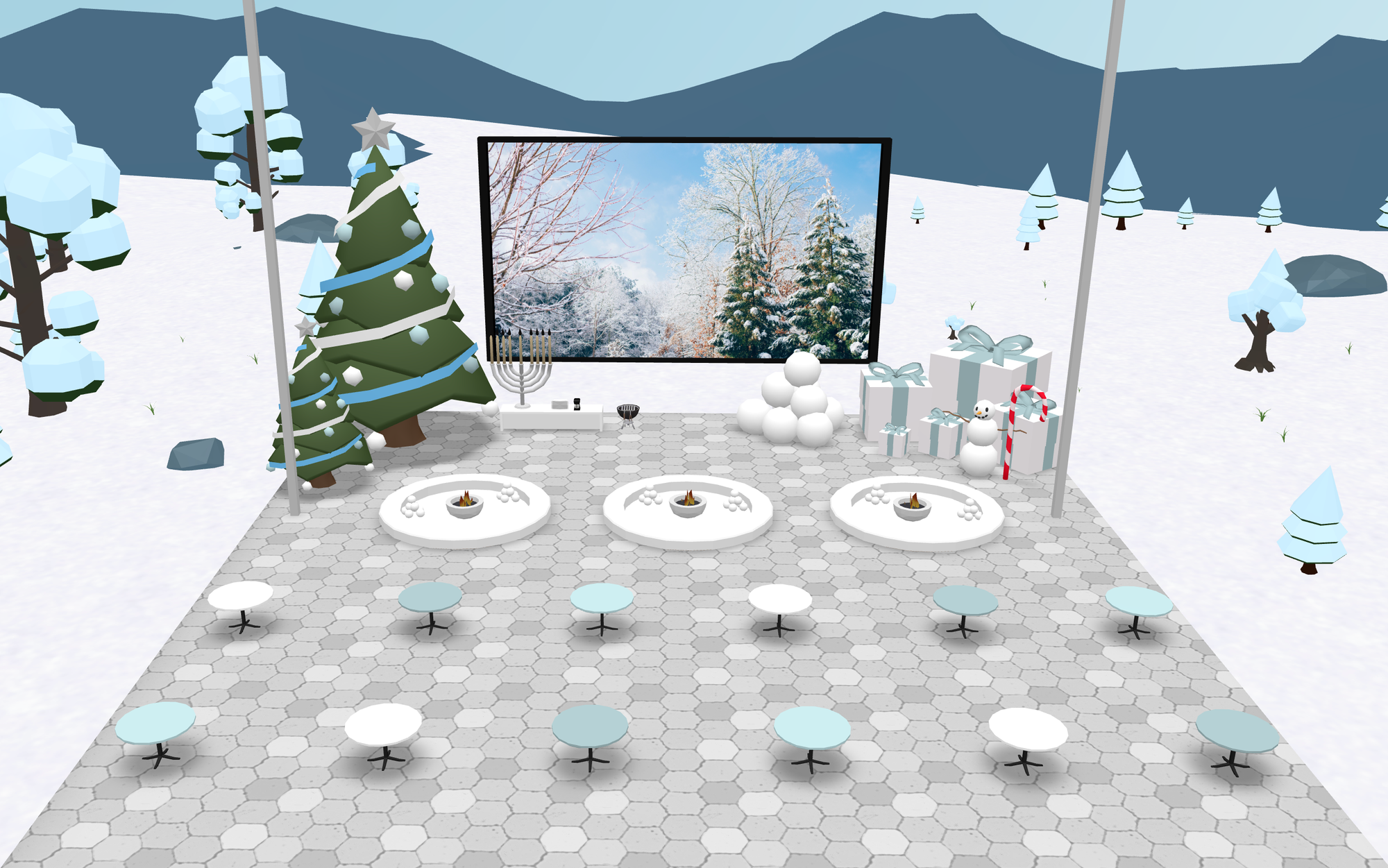 ---
For Admins - Customizable Roles for Everyone in the office
Kind of like the story of Goldilocks and the 3 Bears... we want to help you build an office that feels just right.

The new Roles functionality, found under Team Settings, will allow you to create and assign a variety of roles to your members. These roles can be used both to categorize your members into teams and customize their permissions.

Once you've setup Roles, you can also you @ mentions to alert specific teams in room chats! Imagine being able to alert @Engineering Team it's time for standup, or @Recruiting Team there's a candidate in the lobby for an interview.

As always, drop me a line or peep Canny if you have any questions!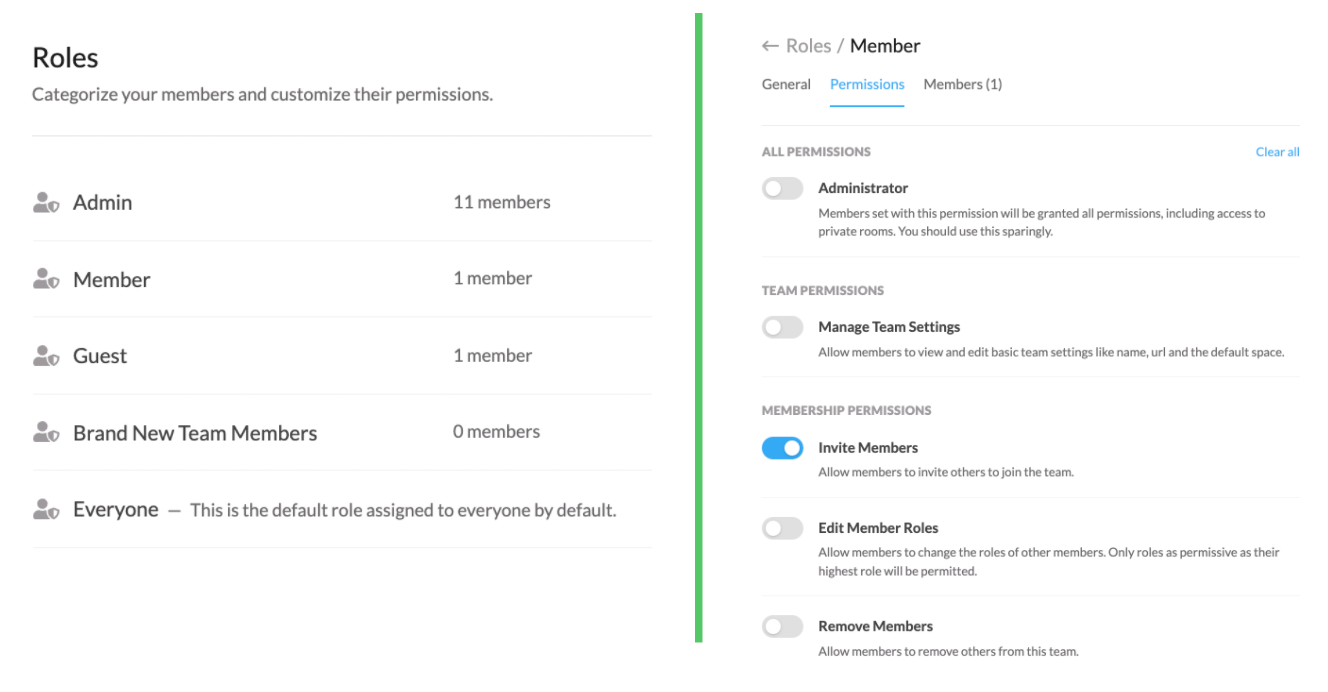 ---
Share Computer Audio** AKA Share your Spotify Top 5 Most Played
Okay okay... Apple Music works too! Wes is our resident DJ at the office, and rumor has it, if software doesn't work out for him, he'll be taking a residency in Vegas this summer!

This was a hot ask from y'all, and Kirit absolutely nailed it. If you go into your User Settings ➡️ Voice and Video, look for the new option to Share System Audio.

**The fine print for my Mac homies: Enabling this functionality will require an extra step - installing a Virtual Audio Device. All instructions available here. Windows users are good to go!

---
Beta Announcement - Spot API!!

I'm supposed to keep this one hush hush, but I just couldn't bring myself to do it. The Spot API is now in Beta, and OMG is it cool. Stefan built it from scratch, including the documentation, to bring you the WORLD'S FIRST PROGRAMMABLE 3D VIRTUAL OFFICE! (I'll be contacting Guinness Book of World Records soon)
Some of the cool things I've seen done so far:
Engineering Teams leveraging color changing lamps for added visibility of successful deploys
HR Teams seamlessly welcoming new team members with their name added to Sticky notes in the office
Sales Teams celebrating wins by connecting their CRM for Closed Won opportunities
Whatever YOU come up with!
Want access to try it out, or got questions about the API? Send me an email, let's talk! I'll make sure I bring people way smarter than me to answer your questions.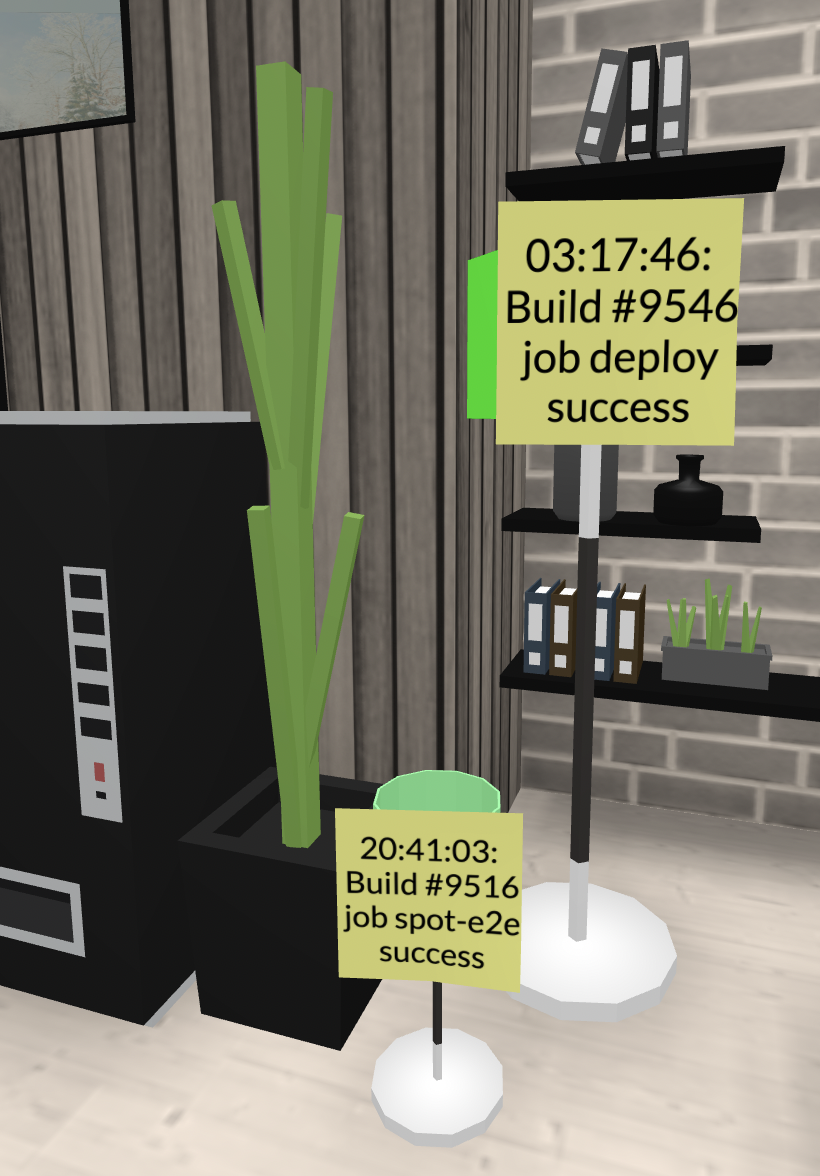 ---
Feedback Request - Slack Integration
We're not here to replace Slack, but we'd like to know how you envision us complementing it. Drop us some feedback on this Canny post about how you'd envision Spot and Slack working together! Here's a few ideas:
/Spot brings you right into your office
@SpotBot gives you an update when you've been mentioned in Spot
#Spot channel lets you know when people are in a common area and want to catch up!
The possibilities are endless, so let us know what you'd like to see!
---
An update from me!
As I wrapped up summer 2021, I reflected in a blog post titled "Digital Nomad-ness, Startup Life in 120 Square Feet." As Willy Nelson famously sang, it's time to get on the road again!

This time, we're (by we, I mean Sandy and I) doing it in a 29 foot motorhome! I'm planning on bringing you the trials and tribulations of being a full time digital nomad - please send me any tips you've got!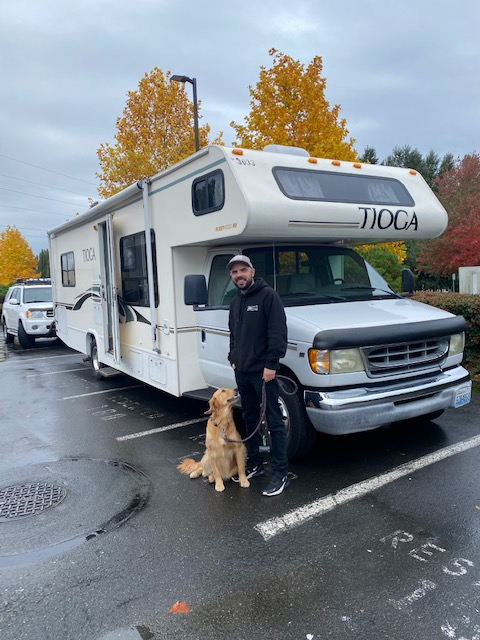 ---
This was a long post, and there's so much more I could cover! Keep an eye on our roadmap and changelog. And if you have feedback, we'd love to hear it! You can reply to me directly or submit a feature request here.
-A.J. & the whole Spot team!