Benefits of Virtual Coworking
Top 5 Benefits of Virtual Coworking.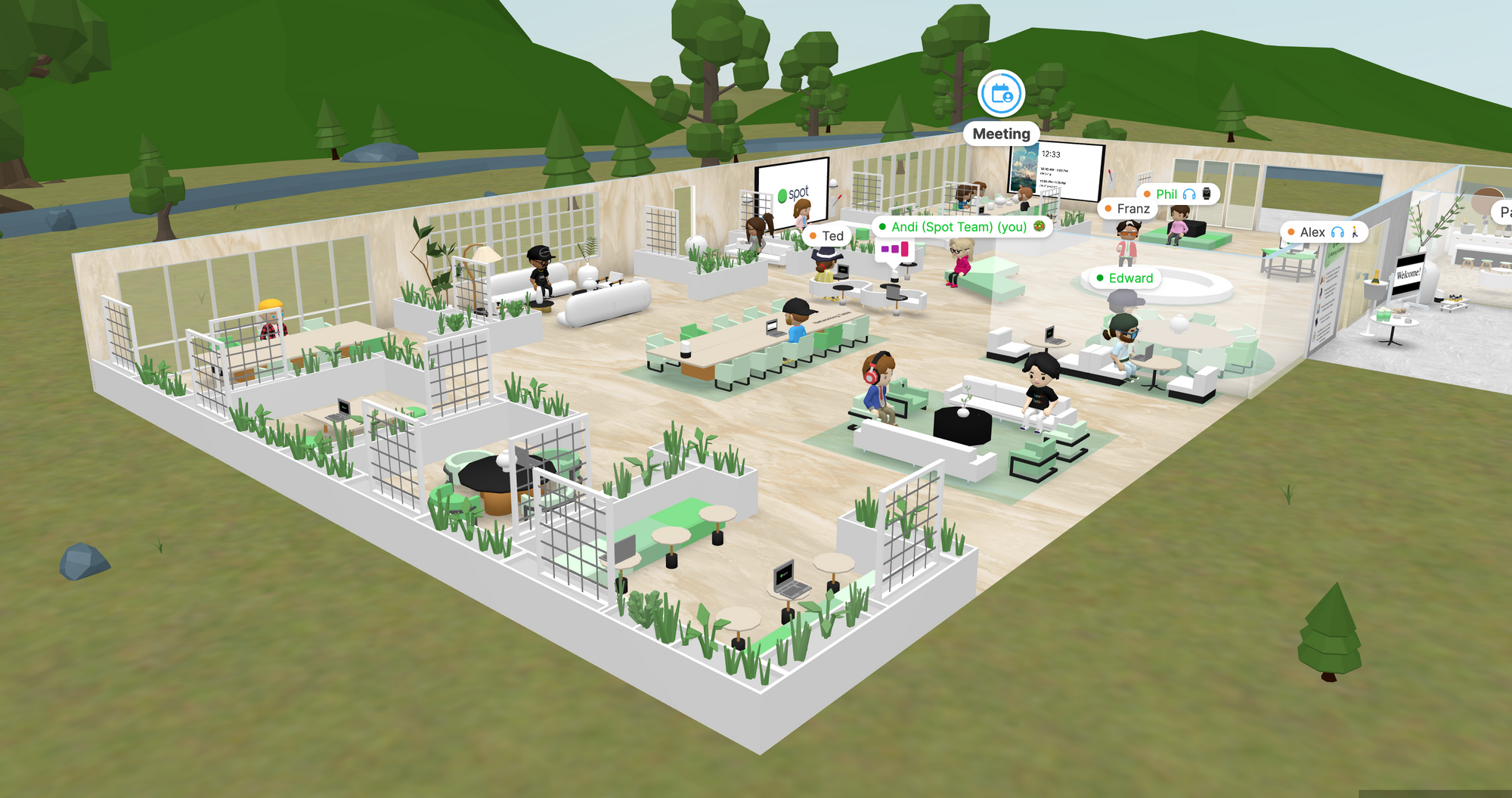 Coworking is rapidly rising with more people working remotely. Naturally, virtual coworking is growing even faster. Virtual coworking offers many of the same benefits as in-person coworking, and in some cases, even more. In this blog post, we will discuss some of the benefits of virtual coworking.

Virtual Networking: A community within a coworking space allows for members to connect with others who are working in similar fields or on similar projects. This can lead to valuable business connections, partnerships, and collaborations. With virtual coworking, the networking opportunities are not limited by geographic location, making it possible for people from all over the world to connect and collaborate.  
Support and Inspiration: Being part of a community can provide members with a sense of support and motivation. They can learn from one another, exchange ideas, and give each other the encouragement needed to overcome obstacles and achieve goals. Virtual coworking spaces provide a platform for members to connect and interact with each other, fostering a sense of community and support even when working remotely.
Knowledge Sharing: A coworking community can help members expand their knowledge and skills by providing opportunities for mentorship, workshops, and other educational events. Virtual coworking spaces often have online communities or forums where members can share resources, ask questions, and learn from each other.
Improve Mental Health: Isolation can be a major issue for remote workers, and being part of a community can help combat this. Being part of a virtual coworking community can make the coworking space feel more like a home away from home, where people can come together and form friendships. This social interaction can help to improve mental health and well-being.
Increased Productivity: Studies have shown that people who cowork tend to be more productive than those who work alone. Being in a community can improve the quality of work, by sharing the knowledge and skills among individuals and also through the general motivation that comes from being in a shared environment. Virtual coworking allows individuals to have a sense of routine and accountability even when working remotely.
In conclusion, virtual coworking is a valuable tool for remote workers. It provides opportunities for networking, support, learning, and social interaction. By being part of a virtual coworking community, remote workers can improve their productivity and well-being, while expanding their professional network.
Cowork with the Spot team on Wednesdays or start your own coworking community today!